FAZIO ARCHITECTS | Austin, TX | Avenue B Developement | C. L. Fry Photo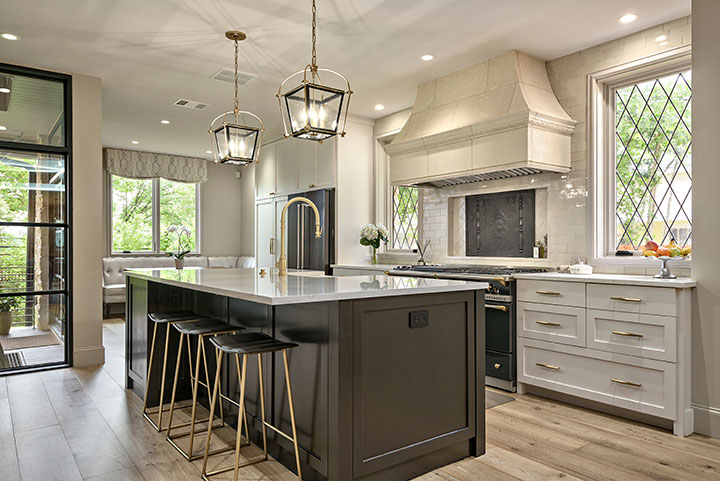 We were excited to partner with Avenue B Development and Fazio Architects on this beautiful 1938 Tudor Revival-style stone cottage in the Pemberton Heights neighborhood of Austin, Texas. Renovation was done by Avenue B Development. The project architect was Greg Hayslett of Fazio Architects. The home is a City of Austin Historic Landmark, therefore the original front facade and roof line were preserved.
The interior of the home was completely reconfigured to feature an updated open floor-plan and modern steel windows at the back of the house. A new detached garage and home gym were added and several heritage oak trees were featured in the patio and landscape design.  We supplied the tile in the kitchen.  As well as, the medicine cabinets in both bathrooms.
Architect:   Greg Hayslett of Fazio Architects
Build:  Avenue B Development
Photography:  C. L. Fry Photo